This simple appetizer will benefit from great company and glass of chilled champagne or Cremant. Its crispness is magical with the creaminess of the egg cream and lightly salted caviar — pure magic in one bite.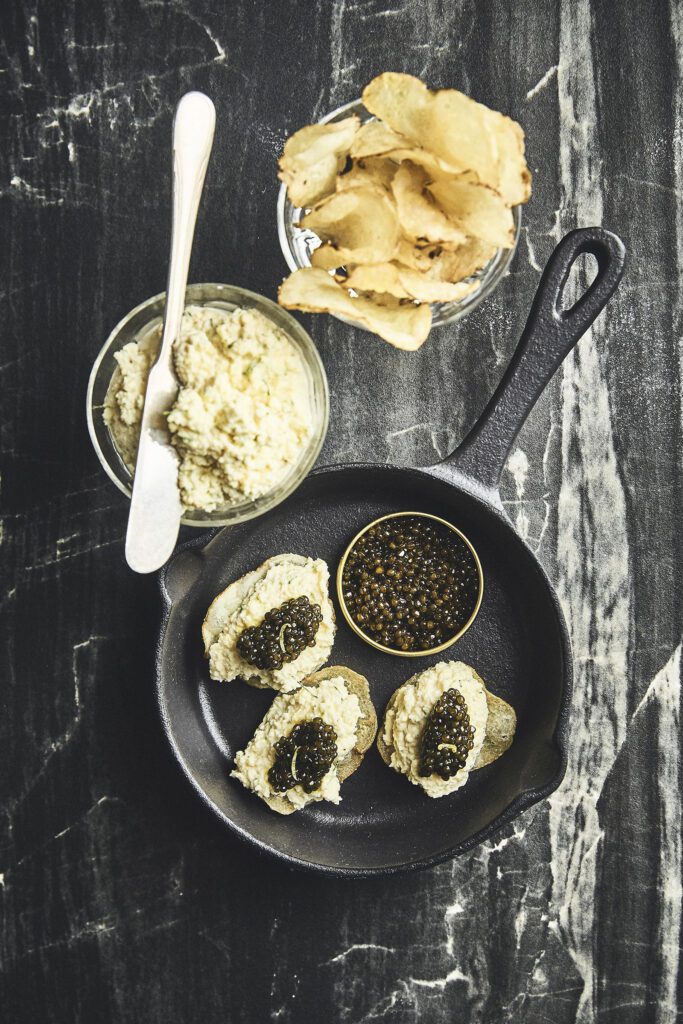 2 hard boiled eggs
1/5 finely grated organic lemon
1 tsp fennel greens, finely chopped
2 tbsp thick creme fraiche
pinch of sea salt (not too much, as there is salt in the caviar and chips)
bit of freshly-ground black pepper
to serve:
plain, salted potato chips (chips, oil, and salt)
¼ tsp caviar for each chip (about)
Preparation
Put the eggs in a sieve and mash through. Add lemon, salt, pepper, fennel greens, and half of the cream. Mix. If it is dry, add more cream. The main thing is to have it thick, not runny. Put small spoonfuls of the cream on the chips, top with caviar, and serve right away.