Hemingway and Fitzgerald loved these sandwiches, which (at the time) were served in many Parisian bistros and modeled after the parties they attended. It had to be served with the best champagne. Always. An inspiration from the book F. Scott Fitzgerald's Taste of France.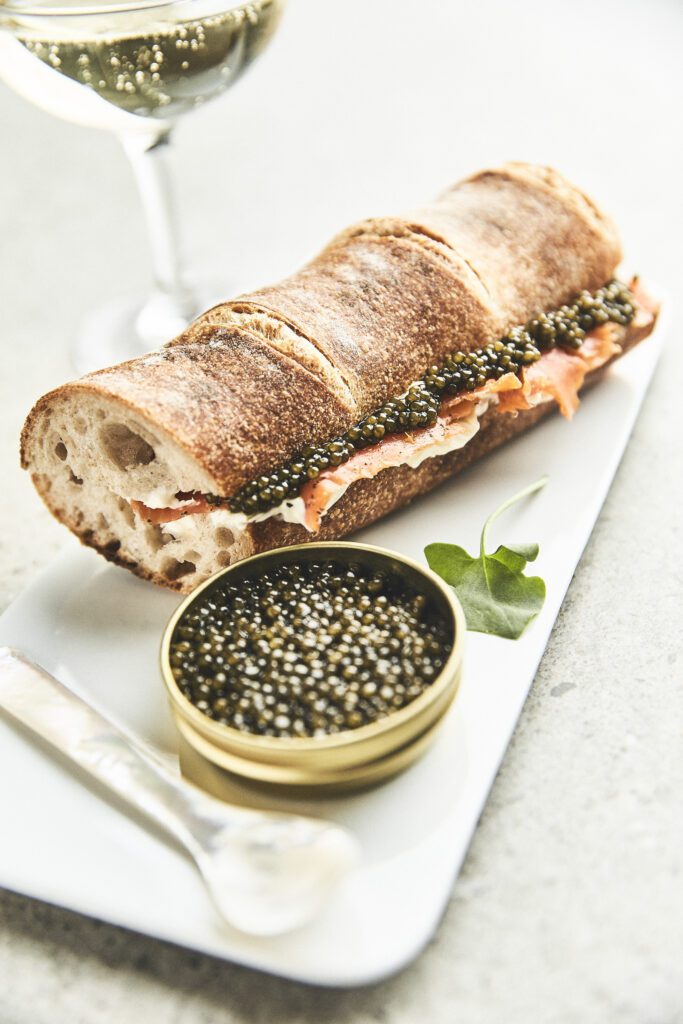 4 x 15 cm pieces of crispy fresh baguette
8 tsp AOS creme fraiche
zest of 1/2 organic lemon, thinly sliced
sea salt to taste
freshly-ground pepper to taste
8 slices smoked salmon
8 tsp caviar
Cut the pieces of bread open. Spread both sides with creme fraiche, sprinkle with zest, salt, and pepper. Place slices of salmon and spoons of caviar on the bottom slice and top with an upper slice. Serve with champagne.