One would think that only blini and eggs are capable of a good friendship with caviar, but once you try this dish, you will change your mind. The mild saltiness and minerality of caviar is the perfect companion for burrata — a truly uncomplicated and incredible dish to enjoy.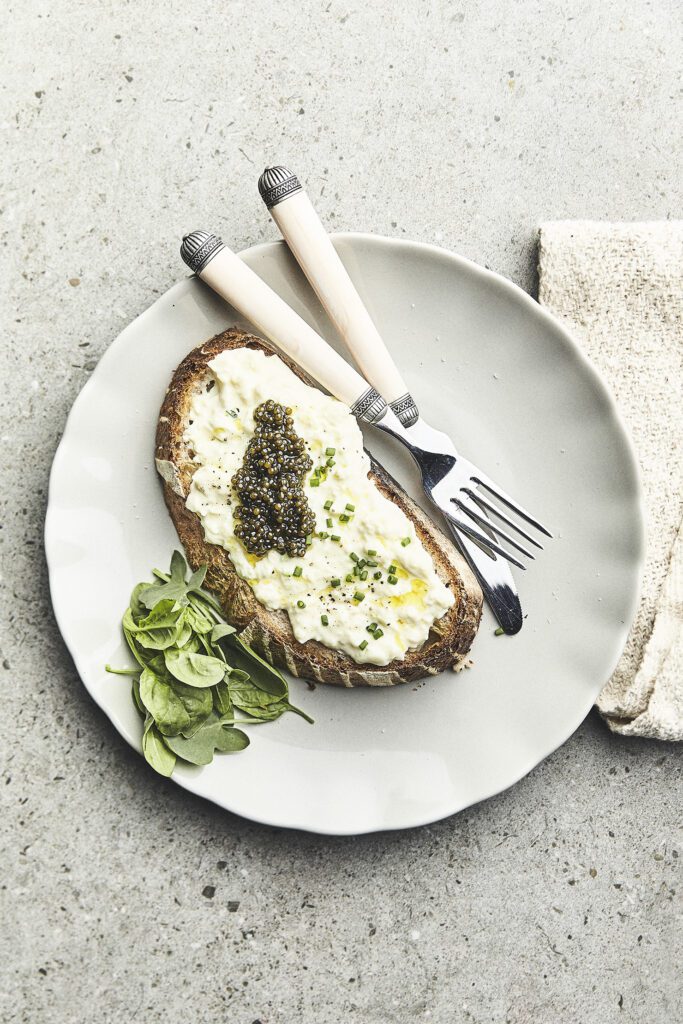 1 slice sourdough bread
1/2 burrata
1 tbsp mild extra virgin olive oil
sea salt to taste
a tiny bit of chopped chives
1 cucumber, small cubes
1 tsp caviar
Open the burrata. Chop the outer layer and mix with a filling of burrata, cucumber, lemon zest, and salt. Spread on toast, sprinkle wth some pepper, and put a spoonful of caviar and chives on top. Serve. If you wish, you can toast the bread a bit before, but it is the moisture of the bread that plays an essential role in the goodness of that bite.